Denver Personal Injury Lawyer
Get Started Today
Call 303-390-0799 for a 100% free case evaluation or fill out the form below
"*" indicates required fields
Best Personal Injury Lawyer Denver
Looking for the best personal injury lawyer Denver? There are a few things to consider when searching for the best injury lawyer in Denver. There is no shortage in options throughout the state of Colorado, but ultimately, it's important to find representation from someone who has a great track record and takes the time to really listen to you and your case. Personal injuries can be an extremely stressful experience. Finding a lawyer who leads with empathy can make all the difference. On top of finding the right match, it's a good idea to find a professional who has specialized expertise in the category of personal injury you or a loved on experienced.
At CO Trial Lawyers, we understand that a personal injury can be an extremely stressful experience. Finding a lawyer who leads with empathy can make all the difference. When you're injured, you need a lawyer who has professional experience with the exact type of injury that you have gone through.
CO Trial Lawyers covers several different areas of practice, as well as other personal injury laws like dog bites, medical malpractice, burn injuries, and more.
What Does a Personal Injury Lawyer Do?
Personal injury lawyers are lawyers who represent people who have been injured, either physically or psychologically, as a result of the negligence of another person, company, government agency, or other entity. At CO Trial Lawyers, we primarily practice in the area of law known as tort law.
Tort law is the area of law that deals with civil wrongs and damages. In a personal injury case, the injured person or plaintiff brings a lawsuit against the person or entity known as the defendant, who is believed to be responsible for the injury. The goal of the lawsuit is to recover money for the injury, which can include medical expenses, lost wages, pain and suffering, and other damages.
Do I Really Need a Personal Injury Lawyer?
One of the first questions that many of our clients ask is if they really need to hire a lawyer. After all, many people and companies have insurance, and in many cases, the insurance companies have already made an offer to settle everything.
Unfortunately, insurance companies don't have the victim's best interest in mind when they make these offers. Often, they want to settle cases as quickly and cheaply as possible. The result is that many victims are left with less money than they deserve and all too often have to pay costs like medical expenses and lost wages out of pocket.
If you have been injured in an accident, you should at least consult with a personal injury lawyer. A personal injury lawyer will be able to review the facts of your case and advise you of your legal rights and options.
The staff and personal injury lawyers at CO Trial Lawyers can help you recover the compensation you deserve. If you have been injured in an accident, contact a personal injury lawyer today to schedule a free consultation.
Areas of Practice
Car Accidents
Car accidents are one of the most common personal injury cases in Colorado. Typically, they are caused by human error or distracted driving. The best way to prevent a car accident is to always pay attention to the road and follow all driving safety procedures. However, not all car accidents are preventable. Sometimes another driver, or unpredictable conditions like icy roads cause a car to lose control.
Car accidents vary greatly in severity depending on the circumstances. One of the most common questions we hear is, " should I get a lawyer for a minor car accident?" In general, if you experience any injury from a car accident, it's a good idea to get a lawyer involved as soon as possible. They'll help cover all your bases and ensure you do not pay for unnecessary issues.
Truck Accidents
Truck accidents often have a few key differences compared to car accident cases. First, trucks, like 18 wheelers and big rigs, are often commercially owned vehicles, which brings several additional factors into a case. Next, the sheer size of a truck means the accidents can be much more severe, and injuries can be catastrophic. Commercial trucking companies must follow certain procedures to ensure the safety of their fleet vehicles. If you or someone you know was involved in a truck accident, be sure to get in touch with the best personal injury lawyer Denver residents trust.
Distracted Driving
With the growing reliance on mobile devices, distracted driving is now a major issue on the roads. However, distracted driving goes beyond just texting. Distracted driving falls into three different ways: manual, visual, and cognitive. Manual distraction is when someone tries to do something else when they are driving. It could be as simple as eating a sandwich or getting something from the glove compartment. Visual distractions include texting, plugging something in your GPS, or skipping a song on your phone. Finally, cognitive distraction is anything that distracts your mind from the road – in many cases, visual and manual distractions can also be considered cognitive distractions. Cognitive distractions also includes things like a conversation with a passenger.
It's important to note, however that the state of Colorado follows secondary enforcement of distracted driving laws. Secondary enforcement means a police officer cannot ticket you for distracted driving alone – another law needs to be broken for it to be considered an offence. This is typically the case in distracted driving injuries. A driver may look at their phone, swerve out of their lane, and run into another vehicle, causing an accident. In this event, the distracted driver will likely be considered at fault for the incident. If you were involved in a distracted driving incident, be sure to get in touch with the best personal injury lawyer Denver to avoid issues.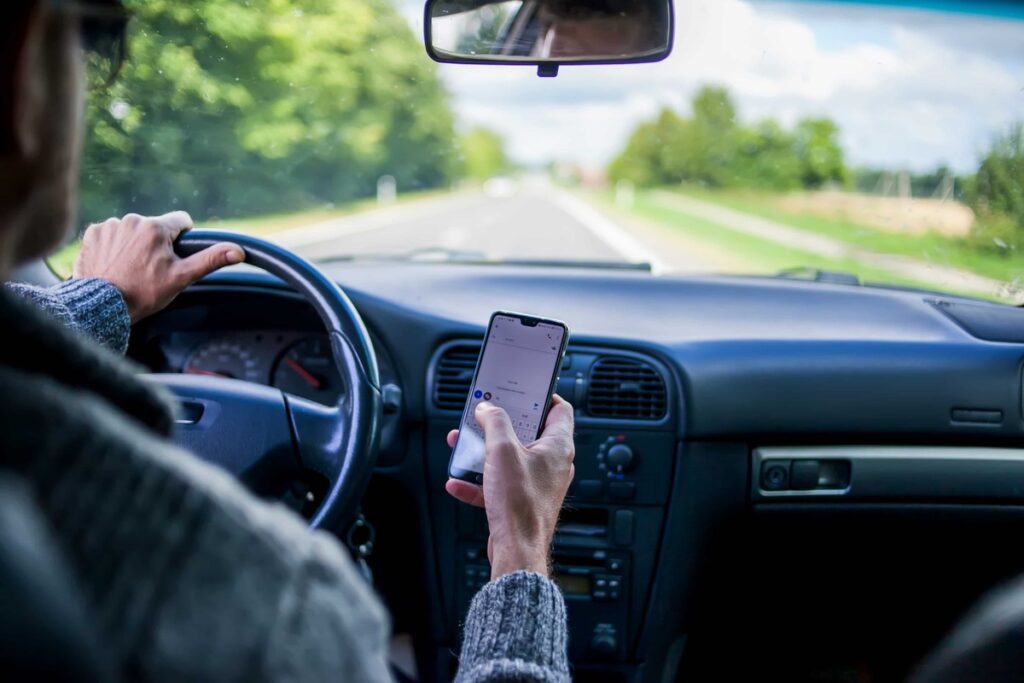 Motorcycle Accidents
A motorcycle accident case pertains to any vehicle accident that involves a motorcycle. Due to the increased exposure, motorcycle accidents can be particularly catastrophic. Drivers to not have airbags, seatbelts, and other added protections that go along with a traditional car, often leading to more serious injuries.
Unfortunately, motorcyclists often face unfair prejudice in cases brought to court. Many people have misconceptions about motorcycle safety, and place unnecessary blame on the driver. However, as a motorcyclist, you have every right to share the road with other cars and trucks. There is no implicit fault for motorcyclists if they were in an accident. That is why it is crucial to work with a  motorcycle accident lawyer  that understands your rights as a motorcyclists, and will help you seek justice in your case.
Slip and Fall Accidents
Slip and fall accidents are cases in which someone falls or injures themselves on another individual's property. A slip and fall claimant typically fall into three categories: invitee, licensee, or trespasser. An invitee refers to someone who goes on someone's else's property for a mutually beneficial relationship, for example, a business customer. A licensee is someone who goes on someone else's property with their permission for their own benefit, for example, as a guest. Finally, a trespasser is some who goes on someone else's property without the landowner's permission or illegally. Your claimant category greatly impacts your case and potential for compensation in a slip and fall accident. A  slip and fall lawyer  can walk you through your case options.
Wrongful Death
The accidental death of a loved one can be devastating. If someone you know was involved in a wrongful death, you can hold the defendant accountable and seek compensation for medical expenses, funeral fees, and pain and suffering. Getting support during this difficult time can help alleviate additional stress during the grieving process. Wrongful death cases can include medical malpractice, nursing home neglect, violent crimes, and other incidents in which someone's life was unnecessarily taken. Get in touch with a  wrongful death attorney  to discuss your options and seek justice.
Bicycle Accidents
Colorado has a higher rate of bicycle crashes compared to most US states. A bicycle accident typically occurs when a bicyclist gets hit by a motor vehicle. Car, truck, and motorcycle drivers must keep an eye out for bicyclists whenever they drive. However, bicyclists also must properly follow the rules of the road to ensure visibility in bike lanes and at night. If you were involved in an accident while riding your bike, be sure to reach out to a  bike accident lawyer .
Pedestrian Accidents
According to  public right of way law , a pedestrian who is properly positioned at a cross walk has the right of way. If you were involved in a pedestrian accident where you were hit by an oncoming vehicle, you should get in touch with a  pedestrian injury lawyer . Pedestrian accidents can cause serious injuries, and should not be taken lightly.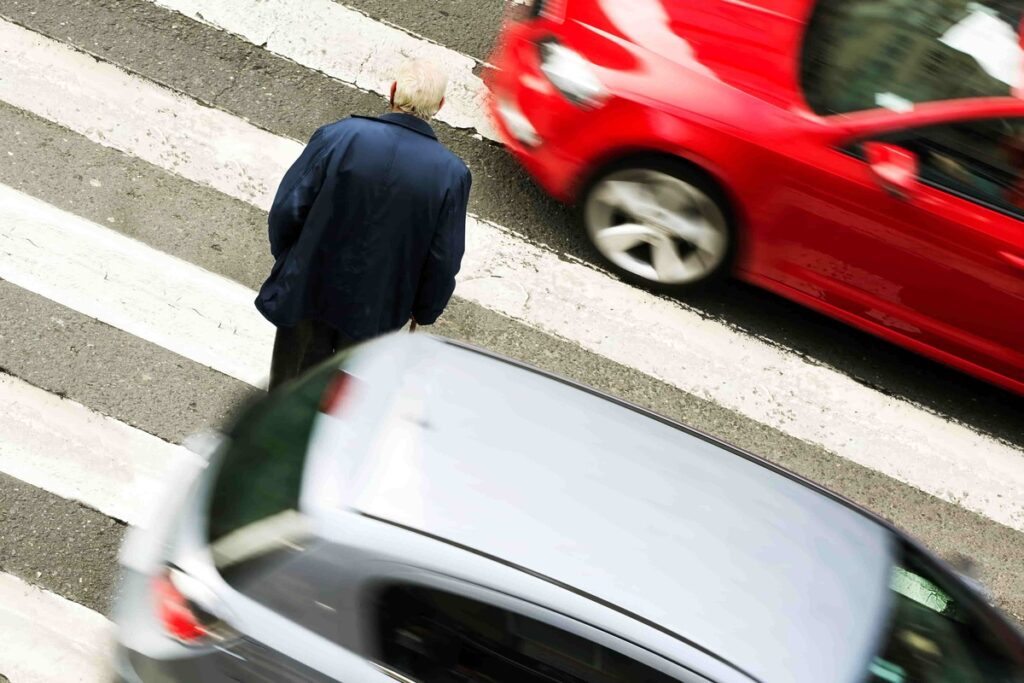 Insurance Bad Faith
If an insurance company unreasonably undervalues an insurance claim, delays payment, or denies payment altogether, you may have an insurance bad faith case.  Insurance bad faith attorneys  help people seek justice when insurance companies breach their promise to you as a provider and do not provide proper compensation. Ultimately, insurance companies are for-profit organizations that will try to save money whenever possible. However, with a lawyer experienced in insurance law, you'll have someone who can help get the compensation you deserve.
Other Personal Injury Law Support
Overall, there are several different types of injuries that can use support from the best personal injury lawyer Denver. CO Trial Lawyers covers all the above areas of practice, as well as other personal injury law like dog bites, medical malpractice, burn injuries, etc. If you are looking for the best injury lawyer in Denver, CO Trial Lawyers can provide insightful support so you can seek justice.
Contact the Best Personal Injury Lawyer in Denver
Looking for the best injury lawyer in Denver? CO Trial Lawyers can help. Our team of qualified attorneys have deep experience in all personal injury areas. If you need support for a case, don't hesitate to give our  personal injury law firm  a call for a free evaluation. We'll talk through the situation and give you a rundown of the possible avenues you can take.