The best truck accident law firms address the many moving parts that go along with big rig, tractor-trailer, and 18-wheeler accidents. Typically, truck accident cases are more complex than the average motor vehicle accident, because they often involve massive, company-owned fleet vehicles, and frequently result in severe injuries. If you or someone you love were involved in a truck accident, see the steps you can take to best position yourself below.
What is a Truck Accident Law Firm?
The best truck accident law firms provide specialized support for individuals involved in truck accidents. This focused expertise is especially important due to the complexity of most truck accidents and the potential for serious injury. Truck accidents also involve commercial vehicles, so it's not always as clear who is at fault – so experience in identifying responsible parties can make a massive difference in the outcome of your case. Plus, when the incident occurs in Colorado, it's beneficial to have a Denver truck accident lawyer handle the case and the state-specific laws that come into play.
Best Truck Accident Law Firms: Things to Consider
There are several things to consider in the event of a truck accident – both preventative and reactionary measures. It's important to take action quickly once an accident occurs to ensure you are well-positioned to make your case. Luckily, with the help of a truck accident law firm, you can have support every step of the way. See what the best truck accident law firms recommend following an accident:

Accident Severity
Truck accidents involve massive vehicles, which can result in serious injuries and even death. One of the first things that must be considered by truck accident law firms is the severity of the incident and the injuries that resulted. Large trucks weigh upwards of 10,000 pounds – and they're often filled with cargo which can significantly increase that number. This poses a large threat for the smaller vehicles surrounding the truck, and the person driving. A truck that is poorly maintained, not following public right of way law, or ill-equipped for changing weather conditions can cause catastrophic injuries and damage if something goes wrong.
Seeking Help
If you are involved in a truck accident, your first priority should always be your own safety. Do not hesitate to call 911 and seek medical attention. When the paramedics arrive, tell them any information they request about the accident so they can provide proper care and make informed decisions. If recommended by the paramedics, go to the hospital, and do the same with the care providers there. Following an accident, adrenaline allows people to overlook injuries, which is why the best course of action is to get in front of a doctor as soon as possible to make sure invisible injuries are not ignored.
Gathering Evidence
Once you have ensured your safety and the safety of those around you, it's a good idea to gather some evidence. If convenient, use the camera on your phone to snap a picture of your vehicle, the scene of the accident, license plates and any DOT (Department of Transportation) stickers or numbers on the truck. Plus, like any fender bender, you should get the other driver's insurance information. Following an accident, the evidence left behind can quickly disappear, so it's important to act quickly and collect what you can.
Another unique element of truck accidents is that nearly all new fleet trucks have logging devices, data recorders, GPS tracking systems, or even dash cams. That means that unlike many car accident cases, there is a higher chance that the event was recorded to some extent. This information can be super valuable in building your case, so it's a good idea to request that this information is kept safe and not deleted following the incident. Keeping up with all these items and making sure not to forget a step can be stressful, especially following an accident, but a truck accident law firm can help you find and protect evidence for your case.
Identifying Fault
Trucks are regulated by the Federal Motor Carrier Safety Regulations (FMCSR), so accidents that involve these vehicles often have more than one negligent party. A personal injury lawyer has the knowledge to navigate the complexities of these incidents and hold the right people accountable. For example, faulty inspection, defective parts, or poor maintenance could be the fault of the trucking company. Meanwhile, truck drivers are held to a different standard as commercial vehicle operators, because they have specialized training, a higher standard of care, and a Commercial Driver's License (CDL). Sometimes, other factors like driver intoxication, excessive fatigue, or adverse weather conditions come into play – all of which are important considerations in determining fault. Once a lawyer has gathered this information, they can make a case to identify which parties are truly at fault.
Insurance Conversations
Following an accident, once you are safe and thoroughly looked over by a medical professional, get in touch with your own insurance company to make a claim. If an insurance company from the other party tries to get in touch with you following a truck accident, do not talk with them. You are not entitled to give them a statement or sign authorizations. You need to speak with a truck accident law firm first. Insurance companies typically try to minimize the amount they pay you at every step. That's why it's critical to have someone well-versed in your rights to work with insurance companies to ensure you get the compensation you are entitled to.
Truck Accident Law Firms
Finally, finding the best truck accident law firm is one of the most important steps to take following a truck accident. Without experienced legal insight, it's much harder to build a case to get the compensation you deserve after an incident. Motor vehicle accidents can be scary and the steps that must be taken afterwards can be intimidating. Every injury case is a story waiting to be told and sharing yours with a legal professional who cares is the first step on the road to recovery. A specialized personal injury attorney like CO Trial Lawyers can support you throughout the entire process to make sure no stone goes unturned when seeking justice.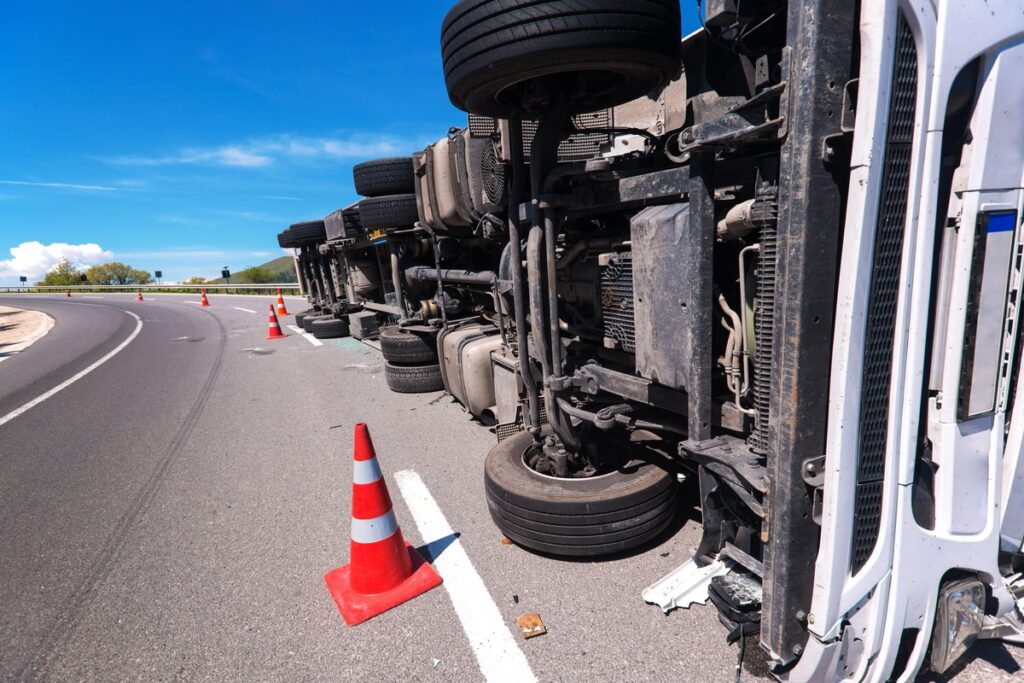 Get a Free Case Evaluation with a Truck Accident Law Firm
The first step in building your case is building the right team to be in your corner. CO Trial Lawyers is a Denver personal injury law firm that brings experience and dedication to every case. We help countless people achieve better outcomes following truck accidents and get the compensation they deserve after these complicated and often life-changing events. Call 303.390.0799 today to get your free case evaluation with CO Trial Lawyers.
Speak with the Best Truck Accident Law Firms
Ready to get in touch with the best truck accident law firms? CO Trial Lawyers is a Denver personal injury attorney with a reputation for excellence and winning results. Contact Eisenstein today to discuss your case with a dedicated personal injury lawyer. Whether you're in need of a car accident lawyer, distracted driving attorney, or motorcycle accident lawyer in Denver, we can support you with experienced legal advice and guidance throughout your case.