Denver Bad Faith Insurance Attorney
Get Started Today
Fill out the form below or call 303-390-0799 for a 100% FREE case evaluation.
"*" indicates required fields
What to Do in an Insurance Claim
Cooperate with your Insurance

Bad faith claims should be a last resort. Before you reach that point, you take all reasonable steps to assist your insurance company in evaluating your insurance claim. Almost all insurance contracts contain cooperation clauses, so this is not just a good idea, it's required. If you have done everything you can to help your insurance company do the right thing, and they still unreasonably delay or deny your claim, then it is time to consider a first-party insurance bad faith lawsuit.

Gather Relevant Evidence

You should gather any evidence that might be relevant to your underlying insurance claim. This includes photographs, videos, witness information, receipts, medical records and bill, repair estimates, incident reports, or anything else that could be important to the evaluation of your claim for damages. You will also need to obtain and review the full insurance policy and any supplements, renewals, or exclusions.

Keep Records of your Communications

Keep logs of your communications with your insurance company. These should include dates and times along with what information was provided and whom you talked to. Whenever possible, try to communicate via email or in writing. If you speak to your insurance company by telephone, send a follow-up email confirming the conversation. Keep a record of the information you provided to your insurance company. Document any denial of your claim. A Bad faith insurance lawyer can use these records to defend your case.

Call a Colorado Insurance Bad Faith Lawyer

Contact a Colorado Bad Faith Insurance Attorney to protect your legal rights. An insurance bad faith lawyer will help protect your interests if your insurance company is failing in its contractual obligations to you or committing bad faith. If your insurance company refuses to do the right thing, one of the best insurance bad faith lawyers can hold them accountable by filing an insurance bad faith lawsuit.
Work with a Bad Faith Insurance Attorney You Can Trust
CO Trial Lawyers is devoted to our bad faith clients. We will make sure your rights are protected every step of the way. Our Denver personal injury law firm will guide you through procedural issues and the insurance claims process. If a settlement is not possible, we are ready to take your case to trial. Don't settle for less, contact one of the best Denver bad faith insurance attorneys today.
What is an Insurance Bad Faith Claim Attorney?
When it comes to insurance coverage, you likely pay a monthly or yearly premium. In exchange for that payment, if you are injured, get in an accident, or experience property damage for example – you should be financially protected by receiving compensation from the insurance company to cover costs following the incident. Insurance bad faith attorneys handle cases in which insurance companies essentially breach their duties to you by unreasonably delaying or denying claims, or do not provide fair compensation based on your contract with that company.
An insurance bad faith claim attorney will assess the situation and organize a case to help you get the compensation you deserve. Insurance companies are usually prepared for anything – with resources devoted to protecting their interests. However, by choosing the right representation with a strong knowledge of insurance bad faith laws, you can seek justice.
Types of Bad Faith
There are generally two types of bad faith claims that can be filed in Colorado, common law bad faith and statutory bad faith. Common law bad faith claims generally have a higher threshold, because the insurer must breach their duty of good faith and fair dealing in such a way that they either knew or recklessly disregarded the unreasonableness of their conduct.
On the other hand, statutory bad faith claims come into play when the insurance provider unreasonably denies or withholds any payment that was rightfully owed to you, regardless of their own intent or knowledge. This is a violation of  C.R.S. § 10-3-1115. In an insurance bad faith case, there is usually some overlap between these two situations.
What to Do Before an Insurance Claim
There are some important steps that should be taken leading up to an insurance bad faith claim. Ultimately, taking legal action should be a last resort when it comes to these situations. Insurance company representatives are typically well versed on what they can or cannot offer you following an incident. However, there are certainly cases in which a contract is breached. When this occurs, there are steps that should be taken by the insured, so their provider delivers what was promised in their policy.
These processes are complicated, and insurance bad faith laws are filled with potential pitfalls. That is why it is so important to seek consultation from an experienced insurance bad faith claim attorney. They will identify important information to build your case and get you the compensation you deserve from your insurance company.
Important Steps for Insurance Bad Faith
Speak with Your Insurance Company
Gather Evidence
Note Communications with Your Provider
Speak with Your Insurance Company
The easiest way to solve this issue is to work with your insurance provider to find the solution and seek proper compensation. This is done by simply providing necessary information to insurance companies and assisting them in evaluating your claim. Almost all contracts with insurance providers have cooperation clauses, which means you must help them in their investigation, so they have the information required to properly evaluate the claim. If you have done everything in your power to work with your insurance provider — giving them everything necessary — and they still delay or deny the compensation you are owed, it may be time to get in touch with an insurance bad faith claim attorney.
Gather Evidence
Throughout this process, it is a good idea to gather evidence to support your case. What is considered evidence of insurance bad faith? This largely depends on the type of case you are dealing with. It may include medical bills, repair estimates, receipts, photographs, videos, witness accounts, reports, and any other relevant information pertaining to the issue you face. Of course, one of the most important pieces of information is your insurance policy with the provider, as well as any supplements, renewals, and exclusions. This will provide necessary information to your lawyer to prove that the company has breached their contract with you.
Note Communications with Your Provider
Throughout the process, keep track of the communications between you and your insurance company. These notes should include the dates and times that you were in touch with a representative. Emails and written communications make this especially easy, so use these tools as much as possible. As soon as you complete a phone call with the provider, send them an email to confirm what was discussed. These resources could be crucial when building your case. If your representative is misrepresenting facts or policy provisions, it is a major issue, and this would likely be a noted detail in your case.
What is the Statute of Limitations for Insurance Bad Faith Claims?
While Colorado Law does have a statute of limitations for insurance bad faith, there are many factors that can affect it. The statute of limitations for these claims are is generally two years in the state – but determining the date in which that period begins is sometimes a little more complicated. Certain events that occur between the incident and the claim can also influence the date. Your insurance bad faith attorney can help you determine the proper timeline for your situation, to make sure your claims are not time barred by the applicable statute of limitations.
Finding the Right Bad Faith Claim Attorney
Finding the right  Denver insurance bad faith attorney  does not need to be a difficult process. Start with a free consultation so you can walk them through what happened with your insurance provider. With that information, they can help you determine whether or not you have a case – and then provide the necessary next steps to move forward and seek justice. With the right insurance bad faith attorney, you can rest assured that your information is in the right hands.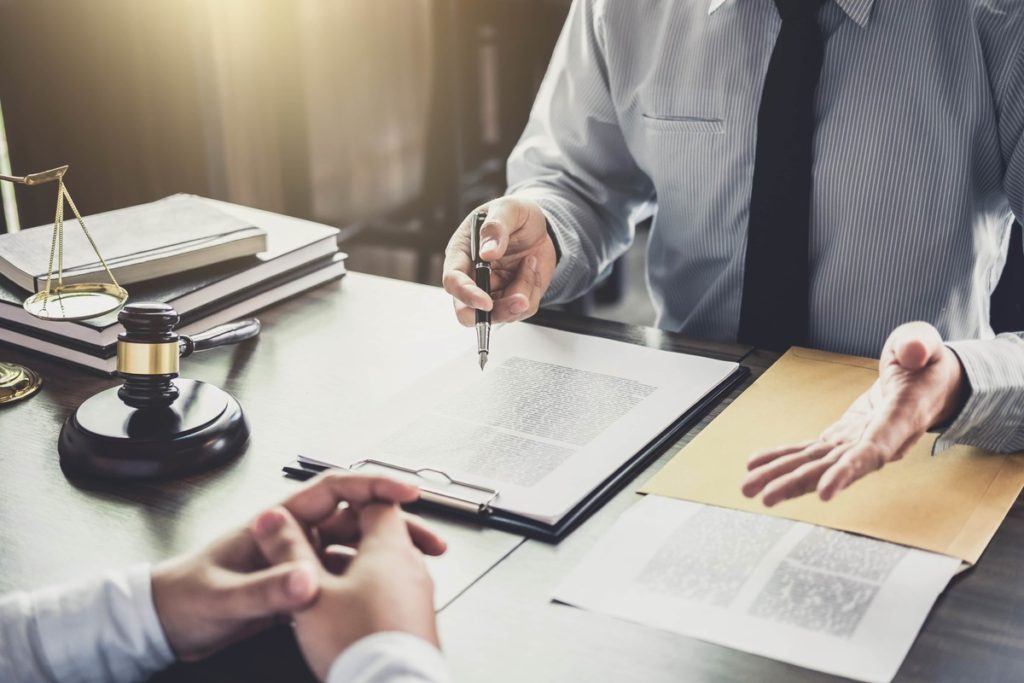 Get in Touch with the Best Insurance Bad Faith Claim Attorney
If your insurance company has acted in bad faith, you do not have to navigate the process alone. CO Trial Lawyers guides you through the process of filing an insurance bad faith claim – and if a settlement is not possible, we can take your case to court. If you believe your insurance company unfairly placed their own interests above your own, you may be entitled to compensation. Jake Eisenstein is a trusted  personal injury lawyer  who can provide a thorough evaluation and help you every step of the way.
Get in touch with your Denver personal injury law firm  today for a free consultation, where we can go over the details and determine if you have a case.