Denver Wrongful Death Attorney
Get Started Today
Call 303-390-0799 or fill out the form below for a 100% free case evaluation with CO Trial Lawyers
"*" indicates required fields
What to Do Following a Wrongful Death
Call 911

Wrongful death actions are maintained by surviving beneficiaries who usually learn of the death after the fact. If you were involved in or a witness to the incident, the first step is to make sure there is no additional danger. Then you will want to call 911.

Document the Accident

Immediately after a wrongful death, if you are able, document and gather general accident information. Fill out an incident report and gather information for any witnesses. If there are video cameras, ask for footage. Take pictures of the scene of the accident and what caused the accident.

Collect Relevant Evidence

Police or other investigators might collect some evidence in a wrongful death case, but often the collection of relevant evidence is up to the survivors. A Denver wrongful death attorney can help you identify important evidence and contact key witnesses for your wrongful death case.

Call a Colorado Wrongful Death Law Firm

As soon as you are able, contact a wrongful death law firm. Valuable evidence can be lost or destroyed if you don't act quickly. Experts might be needed to investigate the incident. A wrongful death attorney guides you through this process, ensuring important evidence is preserved and your rights are protected.
Work with a Denver Wrongful Death Attorney You Can Trust.
CO Trial Lawyers is a Denver Personal injury and wrongful death law firm devoted to our clients. We will make sure your rights are protected every step of the way and hold the wrongdoer accountable for their actions. This helps provide closure to survivors, assists with unexpected financial burdens, and protects everyone else in the community by deterring similar wrongful or reckless conduct in the future. If settlement is not possible, we are ready to take your case to trial. Don't settle for less, contact one of the best wrongful death law firms today.
Common Causes of Wrongful Death
Unfortunately, there can be many causes for wrongful death claims. There are also ways to seek justice. The best wrongful death lawyers are successful in cases involving automobile accidents, nursing home neglect, workplace hazards, medical malpractice, and violent criminal actions. Wrongful death actions deserve to be fairly settled or brought to court – while financial compensation does not fix the grief that goes along with the wrongful death of a loved one, it can restore some semblance of normalcy and stability for those affected.
Possible Outcomes of Wrongful Death Cases
The best lawyers for wrongful death typically seek to deliver the following compensational outcomes for wrongful death case:
Coverage of Funeral and Burial Fees
The immediate expenses following the death of a loved one can be massive. From the hospital bills, funeral fees to the cremation and burial costs, the financial burden quickly adds up and can be crippling to anyone who does not have an excess of disposable savings. If your loved one passes due to the negligence or malpractice of an individual or institution, that large financial burden should not fall on your shoulders.
Pain and Suffering Compensation
The pain and suffering following a wrongful death can be immense and deserves to be acknowledged and compensated for in whatever way possible. While gaining compensation for the loss of a loved one does not in any way heal the grief, it can help alleviate some stress following the incident. On top of that, having a financial cushion allows for many survivors to seek mental health treatment to aide their emotional healing.
Anticipated Future Contributions
When a loved one who actively contributed to a household income dies suddenly, financially planning for the future can become even more daunting. The best wrongful death lawyers can assist survivors in calculating anticipated contributions that would have been provided by the deceased and try to gain an equivalent compensation in your case. That way, survivors can often maintain a similar standard of living and remove some of the emotional burden of financial instability.
Other Monetary Damages
When it comes to sudden deaths, there are often a lot of unexpected financial losses, such as inheritance, insurance protections, and beyond. The best lawyers for wrongful death will help you identify other instances where you and your family may be impacted down the line, ensuring that your case and compensation are comprehensive. You should not have to navigate this process alone, get in touch with a wrongful death law firm today to ensure you get the justice you deserve.
Advice from the Best Wrongful Death Lawyers
There are some forms of evidence that can greatly increase the likelihood of success in a wrongful death case. While things are likely emotional and fast-paced following the incident, it is extremely beneficial to start planning for legal action immediately. If possible, following the incident, try to do the following:
Document the Accident
If you have the ability or time, do your best to document some general information about the accident. As soon as possible, complete an incident report and gather information from any witnesses. If available, take photos or ask for footage if the incident took place in an area with security cameras. Get photos of where the incident occurred and whatever caused the accident. Write down or record any relevant information you have about what occurred.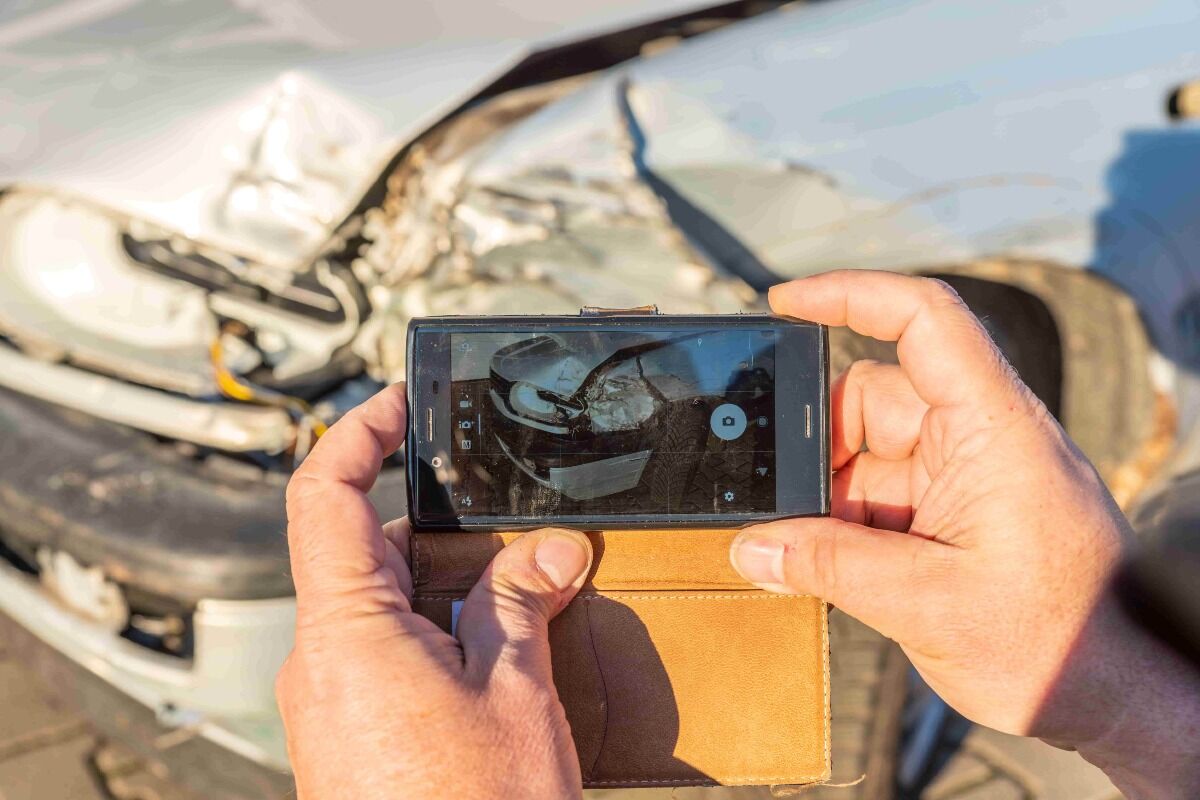 Gather Any Evidence
Investigators and police officers may collect some evidence at the scene following a wrongful death accident. After that unfortunately, the survivors are typically the ones responsible for gathering the bulk of the evidence. Beyond any images and information collected from the accident, there is also a lot of evidence that can be gathered after the fact that can greatly improve your case. The best lawyers for wrongful death can help you organize relevant and valuable evidence following the death of a loved one. Whether it is evidence of earnings, receipts, a death certificate or information from witnesses, any insight can help in your case.
Record Related Expenses
Things typically move very quickly during and after the death of a loved one but try your best to record and save any expenses from ambulance rides to funeral costs. As listed above, these unanticipated damages are commonly able to be returned to the survivors following a wrongful death, often with additional compensation for pain and suffering. Be sure to take note of what you are paying throughout the time following the accident, so you can potentially get that money back with the help of a lawyer.
Note the Emotional Impact
This is a less precise piece of advice because grief can present itself in many different ways. However, it can be helpful to take note of the emotional impact a wrongful death has made on you and your loved ones. Whether grief has affected your mental health, your concentration at work, or a child's performance at school – these are important details that often deserve to be presented in a wrongful death case. Write it down and save any documentation that shows the impact that this incident has made.
How Can the Best Lawyers for Wrongful Death Help?
The best lawyers for wrongful death can help you throughout the difficult legal process following the loss of a loved one. Get in touch with a lawyer as soon as possible, so they can help you find the next steps for building your case and seeking justice for this terrible incident. You should not have to navigate this process alone. Access valuable insight and expertise from an experienced personal injury attorney.
Navigate Your Case with the Best Wrongful Death Lawyers
If you or someone you know could benefit from expert guidance and legal support from one of the best lawyers for wrongful death in Colorado, CO Trial Lawyers can help. We provide unmatched legal expertise, so people can get justice, compensation, and most importantly, closure following the death of a loved one. Get in touch with Jake C. Eisenstein to start discussing your case.
Contact the personal injury lawyers at CO Trial Lawyers today to schedule a free case evaluation from the best lawyers for wrongful death in Colorado.