Motorcycle riding is a great mode of transportation — and an exciting and fulfilling hobby for many across the United States and in Colorado. However, there is an increased risk of accident and injury for motorcyclists on the road. That's why it's crucial to understand your rights as a motorcyclist, the steps to prevent an accident, and important measures you should take following an accident. With these things in mind, the best motorcycle accident attorneys can help you seek justice.
Best Motorcycle Accident Law Firm: Prevention Tips and Advice
Looking for advice from the best motorcycle accident attorneys? See some of our preventative tips to best equip you in case of a motorcycle accident. It is important to note, many motorcyclists are not at-fault for accidents, but there are steps that better position you legally if taken before an incident occurs. Note: If you were already in a motorcycle accident and need next steps, see our Response Tips and Advice below.
Maintain Vehicle Paperwork
United States Department of Transportation statistics show that an astounding 30% of individuals in motorcycle accidents did not have a valid motorcycle license. Before stepping on a motorcycle, you must ensure all personal paperwork is in order and that you have the proper training to operate a motorcycle safely. Unlicensed motorcyclists (or even those with an outdated license) who get in accidents not only lose a lot of their footing in a case – but could also face legal ramifications on top of the accident and injury costs. Always keep your license, registration, and insurance up-to-date and accurate.
Protect Yourself
In the state of Colorado, motorcyclists over the age of 18 are not legally required to wear a helmet. If you do not wear a helmet while operating your vehicle, you certainly can still have a case. However, in a court room, some jurors may feel that injuries (particularly head injuries) would have been preventable had you been wearing a helmet. That's why it is highly recommended to always use a DOT-approved helmet while operating a motorcycle. Individuals under the age of 18 are legally required to always wear a DOT-approved helmet while on a motorcycle.
Like any other vehicle, maintaining and routinely checking your motorcycle is a must for safe driving. Check your tire pressure, oil, and engine regularly to reduce the likelihood of mechanical issues while driving. Having all these boxes checked before leaving the driveway makes your experience smoother and improves your safety (and the safety of others) on the road.
Drive Defensively
Unfortunately, motorcyclists face a lot of unfair prejudice, as many people (and jurors) assume there is inherit risk in choosing to ride a motorcycle. The best motorcycle accident attorney understands that you have every right to own and operate a motorcycle — but defense attorneys may argue that you drove too fast for traffic conditions or did not operate the vehicle appropriately, essentially causing the accident. This shouldn't be the case if you drive responsibly.
To best equip yourself for any legal follow up to an accident, be sure to always drive as safely as possible. Motorcycles have less visibility on the road compared to a passenger vehicle, so driving defensively is a must for everyone on the road. Always maintain appropriate speeds and use proper signaling. If you haven't already, consider a motorcycle rider education course. Not only do these precautions reduce your likelihood of getting in an accident, but if an incident does occur, they can be used to show you were not at fault as a motorcyclist when in court.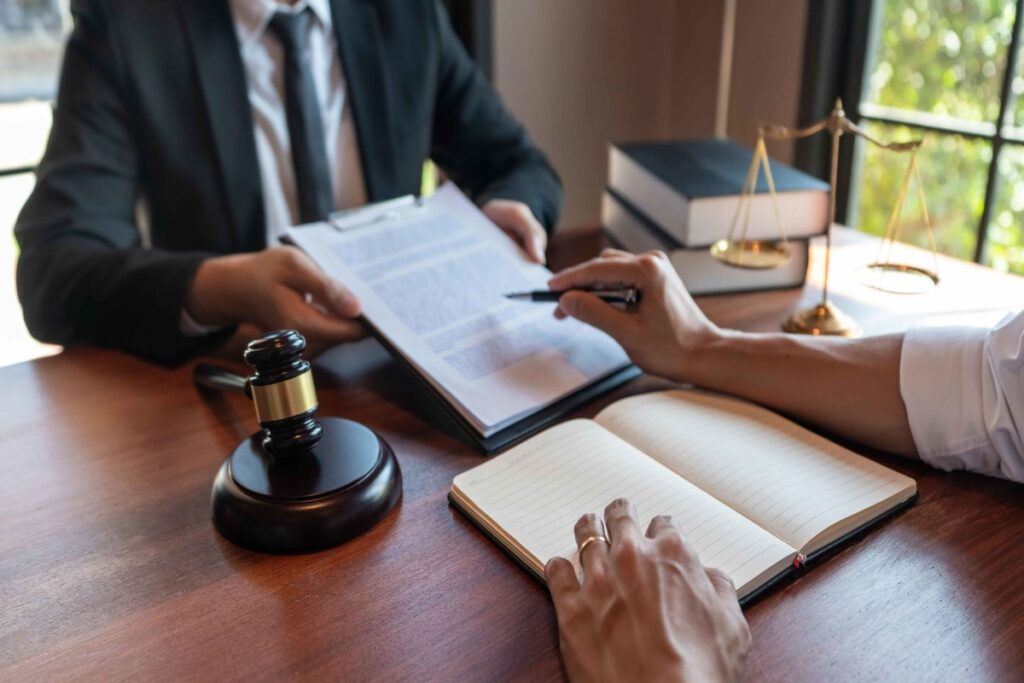 Best Motorcycle Accident Attorney: Response Tips and Advice
If you were injured by another driver while you were on a motorcycle, the best motorcycle accident attorneys provide clear next steps to seek justice. You do not have to go through this complicated process alone. After the incident occurs, be sure to follow these instructions, then get in touch with the best motorcycle accident law firm for ongoing support throughout the legal proceedings.
Call 911 and Gather Evidence
Once a motorcycle accident occurs, be sure to get medical attention as soon as possible. Your safety should be the number one priority. Call 911 and answer any questions the emergency medical team has for you so they can provide proper care. At the scene, if you are able, try to gather evidence while awaiting help. Take pictures of the vehicles, any damage, and document the other driver's insurance and vehicle information. After time passes, evidence quickly disappears from the accident, so once the incident occurs, document everything from photos of the scene, to hospital bills, to interactions with insurance providers. The best motorcycle accident law firms also help you preserve evidence, so you have a stronger case down the line.
File a Claim with Your Insurance Company
Once you receive emergency medical attention, you can call your insurance provider and file a claim. Report the incident and provide any details about damage to your vehicle. It is important to note, the other driver's insurance provider will likely call you to ask questions and request a statement. Do not provide information to this insurance provider until you speak to a motorcycle accident lawyer Denver residents trust. In general, insurance companies will try to minimize the amount they have to pay to you at every step – so it is important to get a lawyer involved for the best possible outcome. If they contact you, you do not owe them any information immediately following the incident. This process can be handled appropriately by a legal professional.
Call the Best Motorcycle Accident Law Firm
Once you receive medical attention, you can also get in touch with the best motorcycle accident law firm to see if you have a case. Find one within the state and do your due diligence to ensure they have good reviews and testimonials from past clients. During your consultation with a personal injury attorney, describe the situation in full. Once they have a solid understanding of the incident, they should provide you with a case evaluation, and will help identify the best path forward.
Get Support from the Best Motorcycle Accident Law Firm
If you are located in Colorado and get in a motorcycle accident, things can move very quickly immediately following the crash. Costs can add up when it comes to medical bills and vehicle fixes. Luckily, with the right motorcycle accident law firm, a legal professional can make sure all your ducks are in a row. CO Trial Lawyers ensures that no stone goes unturned when it comes to your case. Our Denver personal injury attorneys will help you preserve evidence, build a case, and get the compensation you deserve. We hold negligent drivers accountable for their actions and seek justice for our motorcycle accident clients.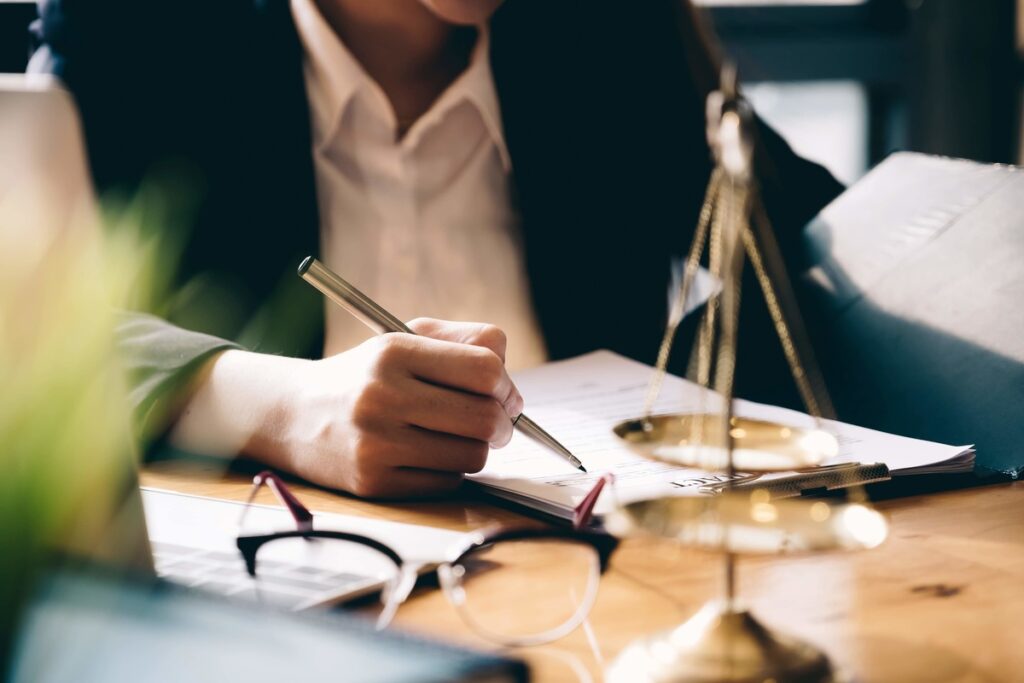 Contact CO Trial Lawyers Today
CO Trial Lawyers is one of the best Motorcycle accident law firms in Colorado. We support motorcyclists in seeking justice following an incident. To get in touch with CO Trial Lawyers, contact our personal injury lawyers today to get a free case evaluation and advisement for the next steps.
Call 303.390.0799 to speak with a legal professional from CO Trial Lawyers today.