Should I get a lawyer for a minor car accident? When you get into a small fender bender with what appears to be minimal damage, you may be tempted to just brush off the incident and drive away. You may get out of the car, talk with the other driver, and both agree it's not worth the hassle to get insurance involved over a small scratch or dent. While this may seem like the easiest option in the moment, it may be a big mistake later. Read on to answer the question: should I hire a lawyer for a minor car accident?
Should I Hire a Lawyer for a Minor Car Accident?
Should I hire a lawyer for a minor car accident? When it comes to large and small car accidents, there are several reasons to get a lawyer involved. Most people are unaware of the important steps that should be taken after any vehicle collision. However, a lawyer can provide insight into how to navigate the incident and provide helpful advice to create better outcomes. See important advice for what you should do after a minor car accident below:
Top Tips: Should I Get a Lawyer for a Minor Car Accident?

Do Not Drive Away
You may feel fine in the moment and the vehicle may appear unaffected, but you don't know the true impact of an accident immediately after it occurs. When you get in a car accident, adrenaline typically starts pumping. This can impact your ability to feel an injury (such as whiplash) right away and can also cloud your judgement (such as noting evidence of damage on a car). That's why you should always do your due diligence regardless of how minor a car accident appears.
The most important tip: never drive away. Even if you are in a rush – you need to pause and follow the proper procedures. If you are able, pull over to the side of the road away from oncoming traffic, safely exit the car, and exchange insurance and contact information with the other driver. You cannot legally drive away after getting into a car accident, that is considered a Hit and Run in the state of Colorado – which is a serious offense.
But what if the other car drives away? Unfortunately, this is a common occurrence when it comes to minor car crashes. If possible, quickly note the license plate number, make, and model of the vehicle that hit you. This information can make a massive difference when gathering evidence in a case. Be sure to get in touch with a Denver car accident lawyer as soon as possible to learn how to properly navigate this case with the limited information collected.
Always File a Report
Regardless of the severity of an incident, you must file a police report to cover all your bases. At the end of the day, you do not know the other driver, and weeks after the incident occurs, they could summons you to court claiming you caused an injury or vehicle damage. Without the police report that states your side of the story, that case will come down to whatever recollection you have of the event. Ultimately, you can save a ton of time down the road by just documenting what happened with the police immediately after.
Document the Accident
When you are safely parked, be sure to document any details from the minor car accident. Get the other driver's contact information and insurance information, as well as their license plate number. Take photos of any scratches, bumps, and damaged or missing car parts. If something was impacted by the crash, document it. You can even jot down some notes about what happened to ensure you don't forget small details of the event. This can come in handy when describing the incident to your lawyer.
See a Doctor (Even if You Feel Fine)
Properly assessing your body after a car accident takes time. Things move super quickly, and you may not notice an ache in your neck or a back pain right after impact. Other, underlying issues can pop up. That's why you should get a checkup from a doctor after the incident so they can assess whether any issues resulted from the impact. They can then document anything out of the ordinary. If you are seriously injured by the car accident, do not hesitate to call 911 and get immediate medical attention. Your safety should be the number one priority. Once you have received care, you can get in touch with a personal injury lawyer to discuss what happened.
Do Not Admit Fault
Even if you think you are at fault, do not admit fault at the scene of the accident. Ultimately, you can't really know who is at fault from your perspective — there could be several outside influences for the accident. If the other party's insurance company tries to contact you after the incident, do not provide any information to them either – especially regarding fault. This is all best handled by someone with a knowledge of the motor vehicle laws in your area. So, if you're wondering should I get a lawyer for a minor car accident if I think I'm at fault? The answer is yes. The best course of action is to work with a lawyer and allow them to assess the situation from all angles. They will tell you the best way to proceed.
Contact a Car Accident Lawyer
Should I get a lawyer for a minor car accident? Ultimately, even in the case of a minor car accident, it is a good idea to get in touch with a lawyer. They can walk your through the steps you should take to best position yourself following an accident. Whether you need to navigate insurance, claims from the other driver, various expenses following the incident, or other common things that arise, they can help you find the best options and seek justice.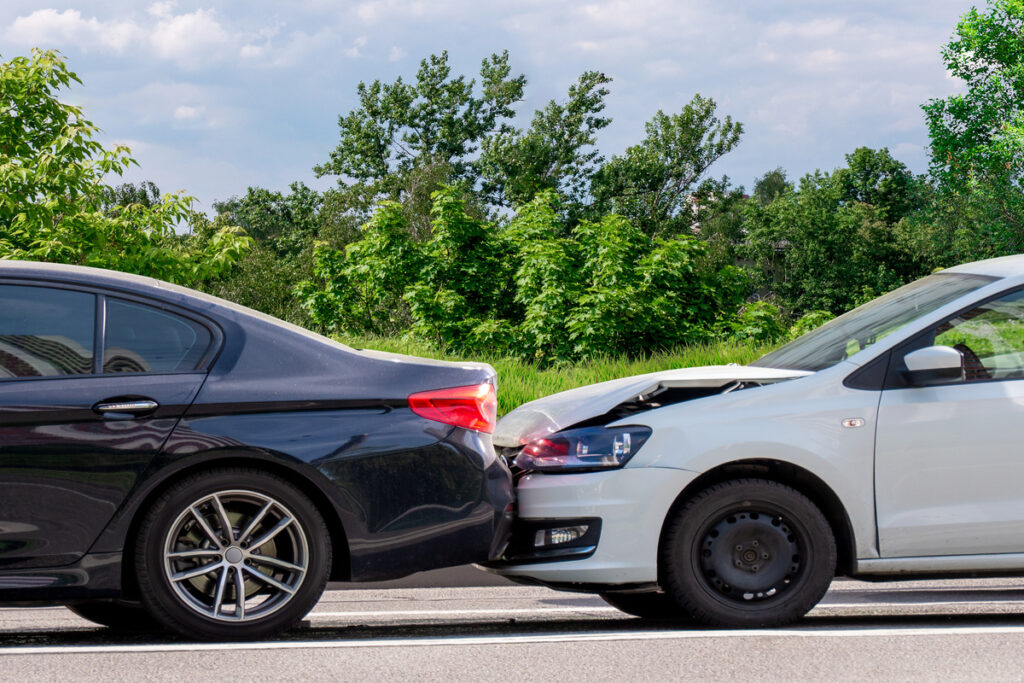 Should I get a lawyer for a minor car accident? The bottom line:
So, should I hire a lawyer for a minor car accident? If you've decided that taking legal action is the right path for you, the next step is finding the right personal injury lawyer to handle your case. CO Trial Lawyers is a Denver car accident lawyer that can provide expert legal advice and help you get the compensation you deserve following a car accident.
Talk to an Experienced Car Accident Lawyer Today
Ready to get in touch with a car accident lawyer to discuss your case? Contact CO Trial Lawyers today to work with a dedicated personal injury law firm and receive a completely free case evaluation. An attorney will walk you through the best course of action and provide tips to proceed. Navigating the aftermath of any car accident can be intimidating, but with an experienced Denver personal injury attorney like CO Trial Lawyers, you can rest assured your case is in good hands.